On Friday 8th April, Cool Vega accompanied Sabores de la Esteban in the presentation of its Gazpacho Fresco Kumato.
Sabores de la Esteban expands its range of products with its new fresh gazpacho made with kumato tomatoes. After some time testing different alternatives and recipes, Belén, who has led the project throughout, decided to make this new gazpacho with the tasty kumato tomato.
The kumato tomato gives the product a sweet and smooth touch, making this gazpacho an innovative product that will conquer the most demanding palates. The product is packed in a 1,000 ml PET bottle made of recyclable plastic and is produced with 100% fresh and natural ingredients and extra virgin olive oil. It is also vegan, gluten-free and suitable for people with coeliac condition and contains no added sugars, preservatives or flavour enhancers.
The event took place on Friday 8 April at the Museo Chicote in Madrid. Belén Esteban was in very good company, feeling very well supported by her family and friends.
Our general manager, Antonio Molina, also wanted to accompany Belén at this special moment. At Cool Vega we feel part of this project and we are very happy about the achievements and happiness of Sabores de la Esteban.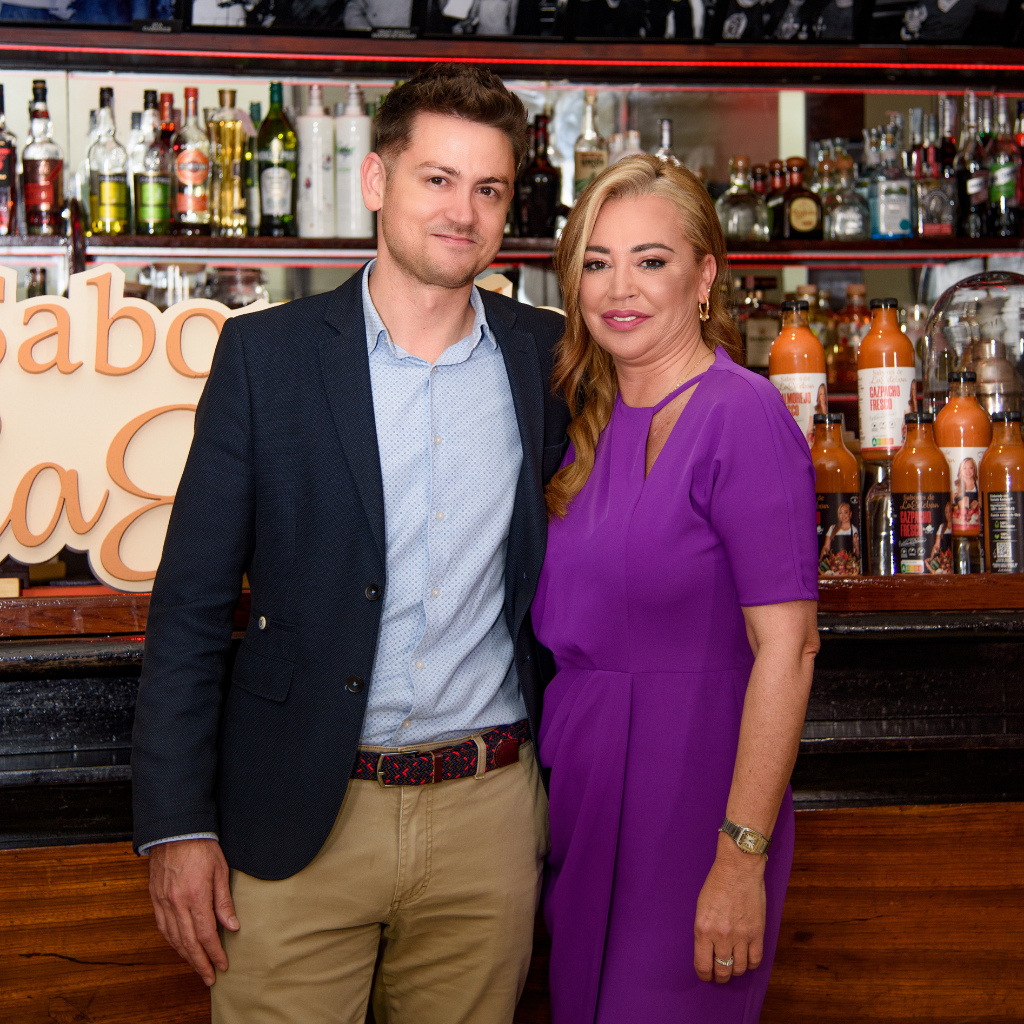 The presentation of the Gazpacho Fresco Kumato has been covered by different media. We can see more at: