At Cool-Vega Company we developes solutions based on research and technological development in our modern facilities. We produce under our own brands as well as under private labels and those of other manufacturers.
Cool-Vega Company's unique production and packaging process safely preserves the natural flavour, aroma, texture and nutritional values of the original raw materials: top quality fresh vegetables.
It is an innovative process that exhaustively controls and regulates the temperature during all stages of the process in order to keep the nutritional properties of the raw material intact at all times. As a result, all products are kept refrigerated, preserving their freshness throughout their shelf life.
Cool-Vega Company's production and packaging plant is made up of a modern and exclusive equipment, specifically designed to achieve the required precision, thus optimising production factors and energy consumption.
At Cool Vega we currently produce:
Gazpachos
Salmorejos
Grated natural tomato
Grated natural tomato with extra virgin olive oil and salt.
Cream of courgette soup
Cream of pumpkin soup
Vegetable Cream
We can also produce vegetable juices and drinks.
Our products do not come from concentrates, do not contain added sugars, colourings or preservatives. They are also suitable for vegans and we have the possibility to produce our products under FACE, gluten-free and Halal certification.
In addition, we always use extra virgin olive oil for our products, which contains healthy fats and provides a magnificent flavour.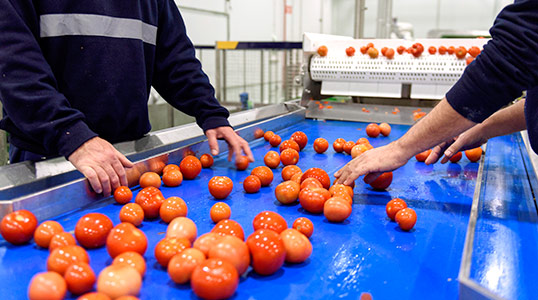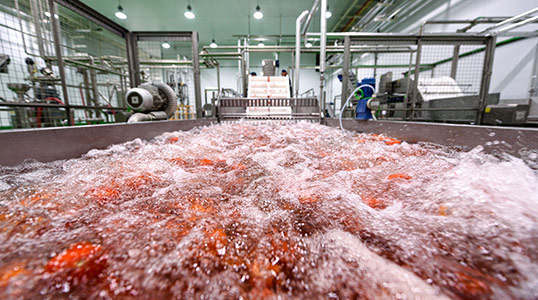 Did you know that our vegetables come from locar orchards?
Less than 40 kilometres away we have greenhouses where we grow different varieties of tomatoes, cucumber, etc. They are located in Mazarrón, on the coast of the Region of Murcia.
It is a unique environment in Europe, where we enjoy 300 days of sunshine and perfect temperature for the vegetables to grow in the best conditions. Moreover, being close to the sea, the water that our tomatoes receive is slightly saltier than other waters and this helps them to taste better.
Every day we receive fresh raw material in our factory at the perfect point of ripeness to produce grated tomatoes, gazpacho, salmorejo or creams.