A great company that watches over your food
Cool Vega Company was founded in 2016 in Alhama de Murcia, Spain, as a manufacturer of grated tomato, Gazpacho, Salmorejo and vegetable-based creams and drinks.
We are the only manufacturer specialising in the production of Gazpacho that controls 100% of the production process and manufactures for third parties.
We own a large part of the raw materials we use to make our products, and this guarantees that:
We carry out a rigorous control of the entire production process, from the moment the vegetables grow in the orchards until we pack the final product. We control the light, temperature, salinity of the water, etc., in short, the conditions in which the vegetables grow.
We select those vegetables that are in optimum ripening conditions to be able to produce gazpacho, salmorejo, grated tomato and vegetable creams with the best flavour and quality. Our orchards, moreover, are less than 40 kilometres from our facilities, so the raw material arrives fresh every day at Cool Vega.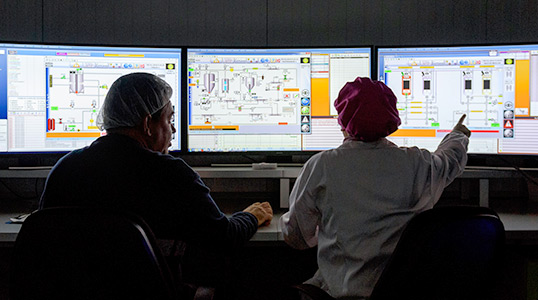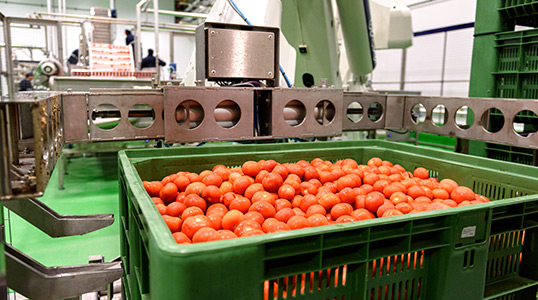 To elaborate our products with excellent raw materials from our local vegetable gardens, thus obtaining gazpachos, salmorejos and creams with 100% natural ingredients and with an unbeatable flavour and texture.
What do we want to achieve?
To be a benchmark for quality within the food industry, both for our products and for the services we provide as a co-packer and product development.
Exhaustive quality control throughout the production process: from the selection of raw materials until the product is packaged and sent to the customer.
Commitment to Quality & Research and Development of new products, studying the latest trends and market demands.
Continuous improvement in all processes.
Listening to the needs of our customers, in order to offer them the most suitable food solutions in terms of both product formula and format.
Firm commitment to sustainability, using renewable energies and managing all our waste appropriately.
Good predisposition, motivation, tenacity and perseverance, important keys that move the company and help to achieve the proposed objectives.