The natural grated tomato produced by Cool Vega, which has an excellent taste, is one of the winners of the Gold category, the highest category awarded by the British organisation.
Cool Vega recently participated in the Mediterranean Taste Awards with its VIB's Natural Grated Tomato 250 grams.
The Mediterranean Taste Awards aim to share the benefits of the Mediterranean diet, through the discovery and promotion of the most innovative, brilliant and unique food creations in terms of taste.
Thus, the organisation seeks to find those producers in the food industry who produce products with unique flavours and top quality ingredients and present them to the community through a unique and transparent evaluation process.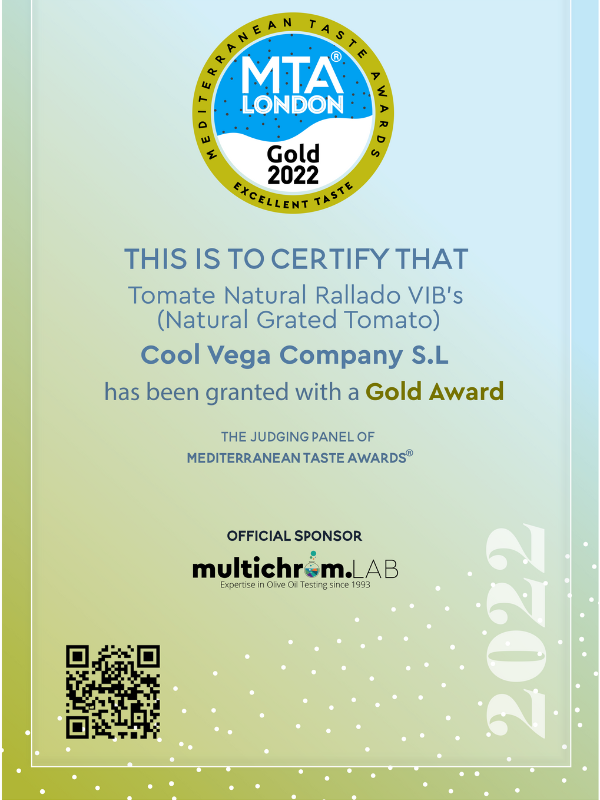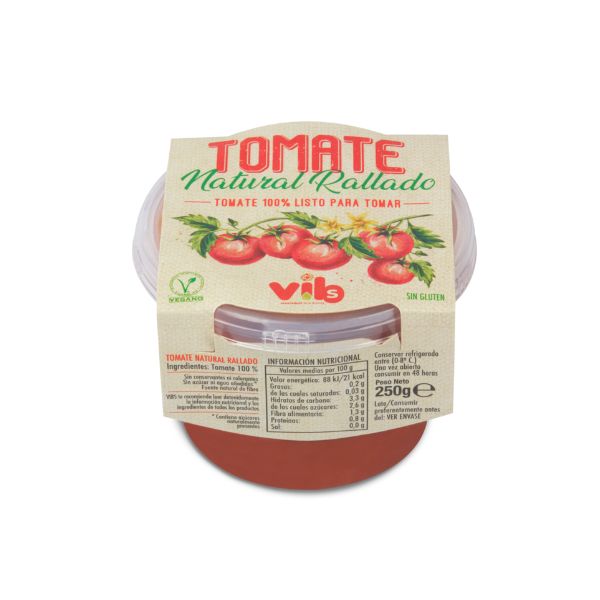 The Natural Grated Tomato Vibs has obtained the highest score, the corresponding Gold Award.
This grated tomato is packed in a 250 gram tub and is made with the latest technology, thus maintaining the organoleptic properties of the raw material and obtaining an extraordinary flavour and quality, being its ingredients 100% tomato.
A healthy, tasty product that combines with many dishes, from the famous toast with tomato to an infinite number of sauces, etc.